How it works
We thrive on the high of working with disruptive technology companies, smart entrepreneurs and enterprise business to business companies. Our clients specialize in products and services that are innovative and are designed to disrupt their markets in the very best ways. We also feel called to work with socially responsible and spiritual nonprofits and often do pro bono work for these very special organizations because we believe in their missions.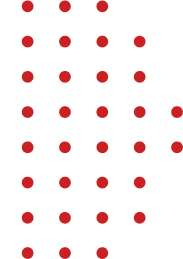 5 Simple Steps to Your Next Closed Deal
Vendisys has created a unique solution that fuses intelligent prospecting with compelling email messaging and LinkedIn outreach that inspire top decision-makers to book a meeting with your team.
Our unique 5-step process generates meeting-ready sales leads primed for conversion, allowing your team to close more deals and scale your business rapidly.
Want to Know How It Works?
Here's a breakdown of how we connect with key decision-makers and convert them into Meeting Ready Leads (MRLs®) with impactful messaging with the right accounts at the right time.
No need to provide us with any lists of companies or contacts. We'll extract those details from a number of major data sources, following your guidelines for geography, industry and company size. If you already have a list of companies you want us to target, send it over! We can include them as well.
After the list has been generated, you will review and approve it to make sure we're not hitting any of your existing clients, companies in your current pipeline, etc.
We'll dedicate one of our copywriters to craft compelling solution-selling emails and LinkedIn messages. Once you've approved of the messages – we are ready to turn on our intelligent agents – EMY and LIA.
Smart personalized emails and LinkedIn messages are delivered on a schedule that appears hand-crafted as opposed to mass emails. EMY and LIA will spark a genuine connection with various decision-makers. The messages sent to stakeholders and influencers will push for referrals to the best possible decision-makers who are looking for your solutions to address their pain points. Our proprietary approach is optimized for maximum deliverability. We keep our messages short and sweet for maximum open rates and leverage the org charts within those companies to create an internal buzz that gets your messaging in front of the key decision-makers, driving them to respond positively and accept your meeting request.
As soon as those leads are ready to take action, we will send them to you in real-time, through email, Salesforce or the SaaS CRM of your choice.
Throughout the process, our team coaches yours to ensure maximum lead conversion, reviewing campaign performance and tracking ROI on weekly calls.
Ready to embrace scalable, predictable expansion for your business?